Nutrition Therapy and Coaching Services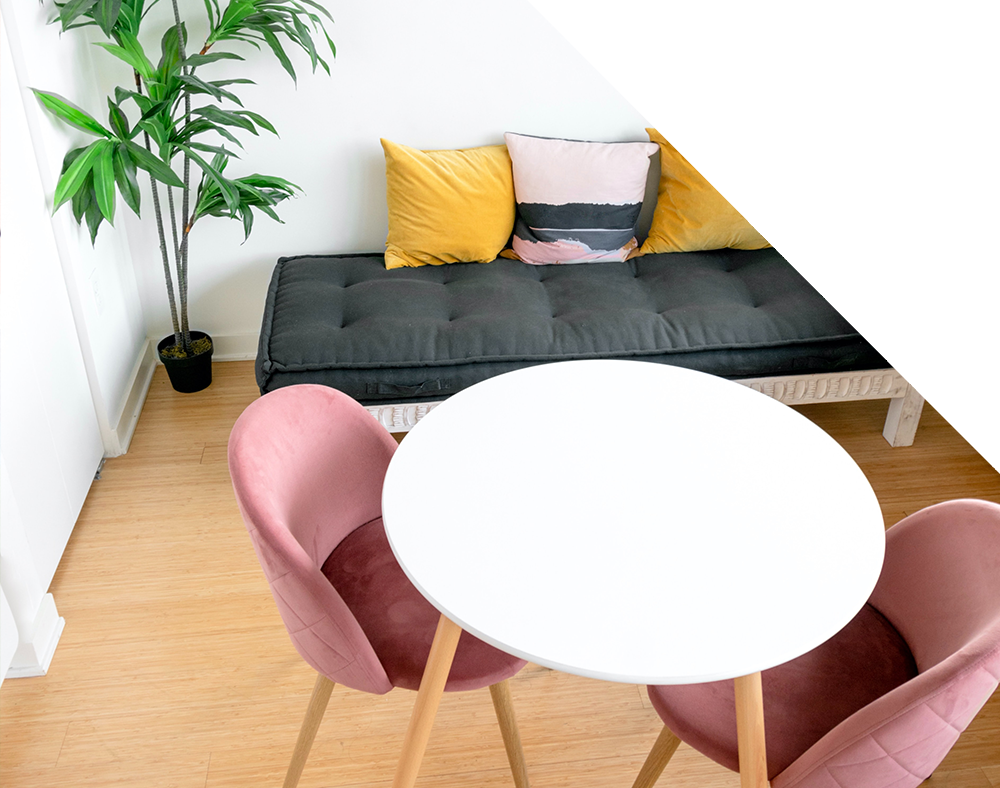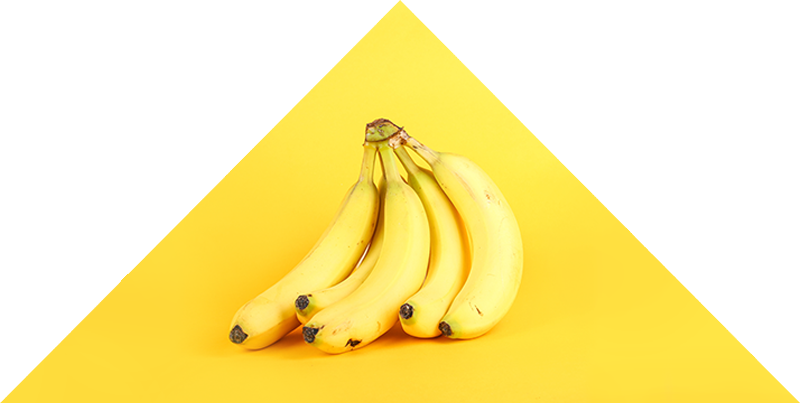 Simply You Nutrition is a HAES®-aligned and Intuitive Eating-based practice offering support to individuals 18 years of age and older through medical nutrition therapy and nutrition coaching services.
We're passionate about helping individuals enjoy their lives and thrive by making peace with food and trusting their bodies. Nutrition therapy allows us to work together and establish a framework for your recovery. Our sessions will provide you with gentle structure for continued recovery with space to process and guidance for moving forward. We'll celebrate progress in your journey along the way!
Here are some ways in which we can help you as well as topics on which we can provide support and guidance:
​Body Acceptance, Body Image Healing

Compassionate Self-Care

Diet Burnout

Digestive Issues Associated with Chronic Dieting and Weight Cycling

Eating Disorder Recovery

Energy Consistency

​Hunger and Fullness Cues

Intuitive Eating

, Mindfulness
Recovery from Chronic Dieting and Disordered Eating
Weight-inclusive* Medical Nutrition Therapy
​​*Simply You Nutrition is a weight-inclusive practice, and we don't prescribe weight loss. We offer support with and encourage sustainable, health-promoting behaviors regardless of current weight status or body shape. Sustainable, health-promoting behaviors may or may not affect weight status or body shape.
Which one is right for you?
Nutrition Coaching
Available Worldwide
No nutrition assessment conducted or evaluation provided, basic file is kept
Appropriate with support for needs such as Intuitive Eating, body image healing, eating confidently without dieting
Services not billable to insurance
Nutrition coaching is a good fit for you if you're:
Interested in making peace with food and learning to trust your body

Seeking support to end diet burnout and weight cycling and begin your Intuitive Eating journey

Ready to commit to bi-weekly sessions
Nutrition Therapy
Only Available to Oklahoma Residents
Follows a medical model, a medical record is kept (includes treatment plan and notes)
Appropriate for high-risk concerns such as active eating disorder behaviors, disease management, and nutrition rehabilitation
Services billable to insurance
Nutrition therapy is a good fit for you if you're:
Interested in making peace with food and learning to trust your body

Seeking support for your sustainable eating disorder recovery

Ready to commit to weekly sessions
"A few months ago, the biggest challenge I faced with eating was that I would binge several nights a week. These binges felt hopeless and often happened from a place of emotional isolation, but they ended up making me feel even more alone and sad when I was done bingeing. Sydney has helped me come back from what was a full swing in the opposite direction of restricting my eating. She has helped me develop healthier ways of thinking when it comes to satisfying my hunger and satisfying my emotional needs. I'm still in a process of returning to intuitive eating that isn't restrictive, and I'm still learning how to be kind to my body—but my eating doesn't feel hopeless anymore." – Brianna
Nutrition Therapy Initial Session
75 minutes
​
This initial therapy session allows us to start getting to know each other and helps us learn about your unique story. We'll do a full assessment that covers several aspects of your life experience: values, medical and mental health history, food and body story, exercise and activity, and more. We provide a brave space for you to share, and you decide what's comfortable to share and process through. We'll work together with you to identify your specific needs and the first steps of your practice plan. This is the beginning of your journey to food peace, body trust, and recovery.
​
Standard Rate Billed to Insurance*—$230

Upon completion of the initial nutrition therapy session, 60-minute follow-up sessions are available for a standard rate billed to insurance of $170
*If you don't have insurance or choose not to use insurance benefits for these services, please let us know, and we'll discuss our self-pay discount with you on your Clarity Call
Sydney meets me exactly where I am. She listens and hears without judgment. She creates a safe space to share some very private thoughts, fears, or even self-judgment. She offers insight from her own experiences that are relevant and helpful. Sydney definitely has a wealth of knowledge and resources that she shares generously. She knows just the right time and topic to challenge me on, which leads to the growth that I am seeking. Her concern for my well-being, as a whole person, is evident. Adding Sydney on to my health care team has been life-changing in just a few short months and I am eager to continue forward with her in my corner! – Loree
Nutrition Coaching
Six-Month Package* ($1,497)
This package is designed to provide you with a deep level of bi-weekly support. This package is a good fit for you if you're ready  to gain a new perspective for lasting change. You'll gain insight into the behaviors that are holding you back, and you'll set intentions for moving forward. You're ready to commit to the long-term journey of Intuitive Eating. It includes:
Twelve 60-minute bi-weekly sessions

Between-session support via secure online messaging
Three-month Package* ($797)
This package is designed to provide you with dedicated, bi-weekly support for a season of growth. This package is a good fit for you if you've identified some of your limiting behaviors and are ready to modify these behaviors and find purpose. You're ready to dig down into this season of growth and reconnect with your intentions for moving forward in your Intuitive Eating journey. It includes:
Six 60-minute sessions

Between-session support via secure online messaging
*Payment plans available
Sydney is amazing. When I first called her, I was scared, anxious beyond belief, and trapped by an ED I didn't even know I had. I wasn't doing well at all then, but thanks to her, I feel more like myself now than I have in a long time. I will never forget how she helped me advocate for myself during our sessions. She opened my eyes to diet culture and helped me separate myself from that world. Now, I know my body will change, I know I am worthy, and I know those two statements can exist mutually. I am strong and resilient. I truly believe I am a happier, more fulfilled person because of Sydney. There are no words to describe all that she did for me. I feel blessed beyond belief to have her in my life! – Courtney
Frequently Asked Questions
How often will we meet, and how long will this process take?
Each client's needs are unique, so this is highly individual and depends on your specific circumstances. We'll discuss the frequency and timing of nutrition therapy to best fit your needs. Generally, we'll begin nutrition therapy with weekly sessions early on to build momentum, and then we'll evaluate progress regularly and space out sessions when you start to hit your stride. This process takes time and introspection, and we'll work together every step of the way! Nutrition coaching packages feature biweekly sessions for either three or six months.
Do you take insurance?
Please note Simply You Nutrition, PLLC is a medical provider (NOT behavioral health!) and only accepts Aetna, BlueCross BlueShield of Oklahoma, Cigna, HealthChoice, and UnitedHealthcare insurance for medical nutrition therapy (nutrition therapy) at this time. 
 
If you're contracted with another insurance company, we're more than happy to provide you with a superbill to submit to your insurance company with their claim form for potential reimbursement for your sessions. The superbill doesn't guarantee reimbursement. 
How can I pay for your services if I'm not using insurance benefits?
We accept all major credit cards and Health Savings Account (HSA) cards as forms of payment.
What are your privacy practices?
Your sessions are held in utmost confidence. If indicated, a release form will be used to obtain permission to speak to other members of your care team (such as your physician, therapist, or psychiatrist). For transparency, we've provided a copy of our HIPAA Notice of Privacy Practices.
Why is it important to work with a registered dietitian (RD) - also known as a registered dietitian nutritionist (RDN)?
We believe you deserve the most quality and professional nutrition care, and that can only be found with a registered dietitian/registered dietitian nutritionist. Registered dietitians/registered dietitian nutritionists are food and nutrition experts. We have met the following criteria to earn our credentialing:
Completed a Baccalaureate, Master's, or Doctoral degree in the approved course work at an accredited university
Completed a competitive and accredited supervised practice program (an internship) typically running six to twelve months in length
Passed a national examination administered by the Commission on Dietetic Registration (RD or RDN)
Actively maintain continuing professional education requirements
Please note there is no standard definition for "nutritionist". Only when "nutritionist" appears alongside "registered dietitian" does it indicate a professional designation.
Why is it important to work with a Certified Intuitive Eating Counselor?
Intuitive Eating is a behavioral model guided by principles—not a diet driven by rules and regulations. It's imperative that this process be upheld and regarded with respect and not diluted by diet culture. To ensure the integrity of the Intuitive Eating process, the originators of this approach created a standardized training and certification program for professionals. Certified Intuitive Eating Counselors are qualified to provide Intuitive Eating counseling, and we've met the following criteria to earn our certification:
Completed and passed the Intuitive Eating course and exam
Completed the Intuitive Eating PRO teleseminar training course
Completed and passed the The Intuitive Eating Workbook and exam
Completed supervision/coaching sessions with either of the originators of Intuitive Eating, Elyse Resch, MS, RDN, CEDRD-S, FAND and Evelyn Tribole, MS, RDN, CEDRD-S
Why is it important to work with an Eating Disorder Registered Dietitian?
Eating disorders are biopsychosocial disorders, meaning they have a biological, psychological, and sociocultural component. They're a mental and physical illness that can affect every organ system in the body. It's imperative in eating disorder treatment to have a multidisciplinary care team to ensure a full and safe recovery. The care team supports individuals in recovery by monitoring organ systems, mental health, nutrition rehabilitation, and more. Full recovery is possible, and a registered dietitian who specializes in eating disorders is crucial to a complete and sustainable recovery.
Currently, Sydney Cavero-Egúsquiza is pursuing her Certified Eating Disorder Registered Dietitian (CEDRD) Certification and receives supervision from an iaedp-approved supervisor. When providing care to an individual in eating disorder recovery, she regularly communicates with the other members of the individual's care team (such as their physician, therapist, and psychiatrist). This communication fosters a relationship for the team members to work together and provide quality care to the individual in recovery.
What's the difference between nutrition therapy and nutrition coaching?
Simply You Nutrition makes the following distinctions between "therapy" services and "coaching" services:
Nutrition therapy follows a medical model—nutrition coaching does not. Nutrition coaching is NOT nutrition therapy.

In nutrition coaching, no nutrition assessment is conducted, and no nutrition evaluation is given.

​In nutrition coaching, no medical record is kept (i.e. treatment plan, treatment notes, etc.).

​A basic file will be kept that includes general client information, general notes, and goals currently being addressed.

High-risk needs and concerns are NOT appropriate for the coaching level of services (such as active eating disorder behaviors, disease management, nutrition rehabilitation, etc.)

If a diagnosis or higher level of care is required, recommendations will be made to have these concerns assessed and treated at a higher level of care.

Simply You Nutrition clinicians are licensed to provide nutrition therapy only in the state of Oklahoma and are unable to provide nutrition therapy out-of-state.

Nutrition coaching can be provided virtually world-wide.

Nutrition therapy may be eligible for insurance reimbursement—nutrition coaching is not.
Simply You Nutrition outlines the distinction between nutrition therapy and nutrition coaching to make the difference clear so you have informed consent. You're encouraged to find a local registered dietitian for nutrition therapy if you're out-of-state.